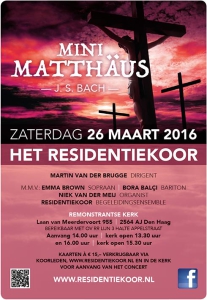 On Saturday, 26th March, Emma will sing in a mini St. Matthew Passion with the Residentiekoor of the Hague and conductor Martin van der Brugge. There will be two performances, at 14:00 and 16:00, in the Remonstrantekerk in The Hague.
This will be a beautiful and intimate event for a special Holy Saturday.
Tickets are available here.