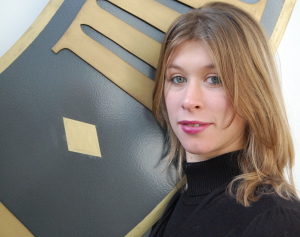 Highlights of Emma's 2014 include graduating from the Royal Conservatoire in The Hague with a Master's in composition, singing with the Dutch Royal Navy (Marinierskapel), and premiering a play in Karlsruhe.
It has been a diverse year for Emma's singing, including performances in the Rijksmuseum in Amsterdam, an open air concert accompanied by the Leiden Carillon (city bells), and more standard oratorio and solo concerts. She also made a demo recording, which can be heard here.
In addition, Emma participated in several charity concerts, for example at the Ronald MacDonald Business Breakfast and with the Salvation Army, not to mention ongoing plans with Help for Heroes to sing at their recovery centres.
2015 is already set to be a busy year, both for singing and composition. Emma is currently working on several commissions, including one from De Sweelinckcantorij in Amsterdam. A studio recording of her Easter Anthem, Resurrexi, is planned at KlankTank for early spring. Later in the year, she will record a solo CD.