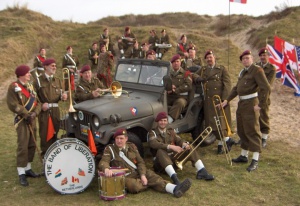 On 20th May, Emma will sing as a guest soloist with the Band of Liberation of the Royal Regiment of Fuseliers Brigade Princess Irene at the celebrations of the liberation of Texel.
Texel island was the last place to be liberated from the second world war in Europe in 1945: the Canadian soldiers arrived on 20th May. This is the first year the island will hold formal celebrations.
Emma will perform military and nostalgic songs accompanied by band and pipes, with conductor Simon Dubbelaar.