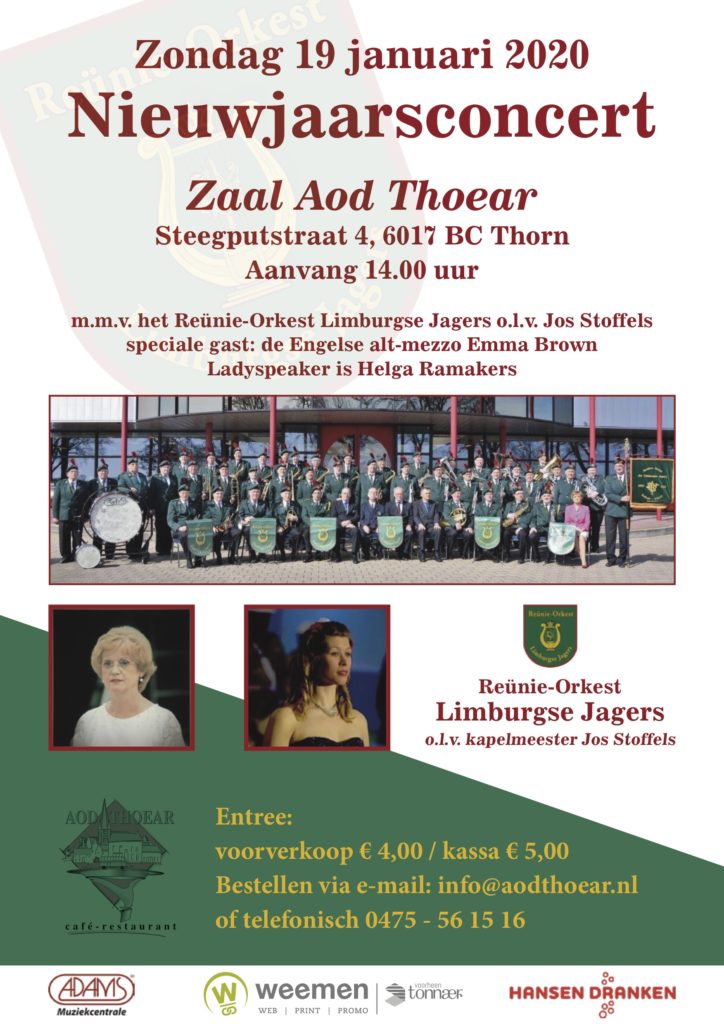 Emma is delighted to be joining the Reünie-Orkest Limburgse Jagers and conductor Jos Stoffels for their traditional New Year's Concert in Thorn, Limburg, the Netherlands.
The orchestra was formed in 1992 from members and former-members of the military orchestra of Regiment Limburgse Jagers (the Limburg Light Infantry from the Royal Netherlands Army). Since the Fanfare Corps was dissolved, the Reünie-Orkest Limburgse Jagers has represented the regiment at official events both in the Netherlands and abroad, as well as representing the province of Limburg.
Emma first sang with the orchestra last year during the celebrations of seventy-five years of liberation in Venray.
The concert on Sunday, 19th January, takes place in Thorn, a picturesque town famous as the home of the princesses of the Holy Roman Empire. The programme includes music from the Second World War, 'The Holy City' and 'Aan de Amsterdamse Grachten.'
Sunday, 19th January, 14:00, Zaal Aod Thoear, Thorn, the Netherlands
Tickets are available at the door or via the email address or telephone number on the poster.