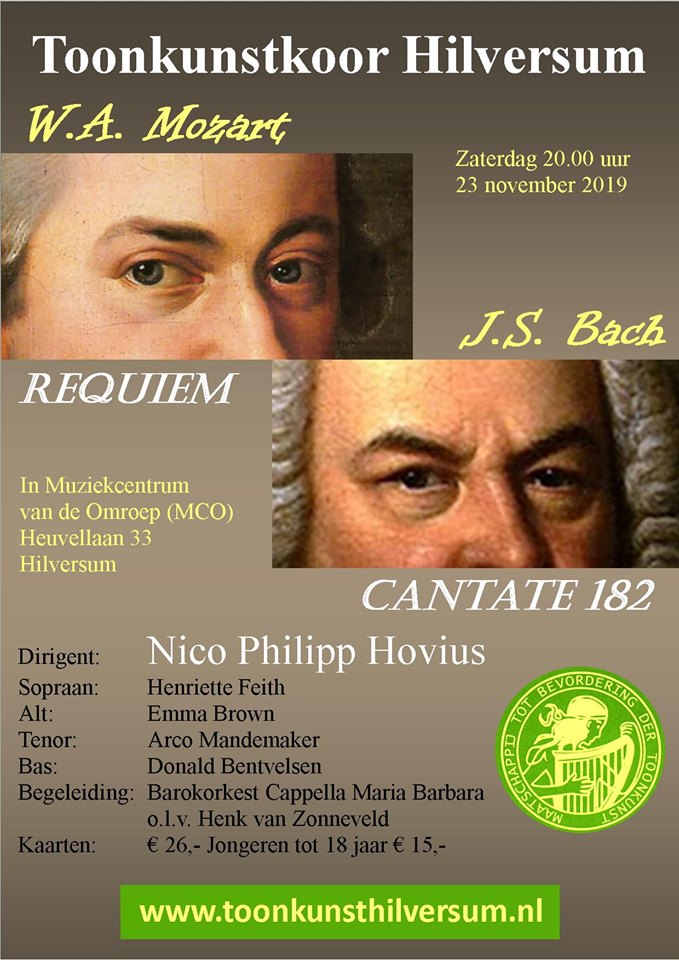 On 23rd November, Emma will be a guest soloist in Bach's Cantata 182 and Mozart's Requiem in the MCO, Hilversum, the Netherlands. She will join soloists soprano Henriette Feith, tenor Arco Mandemake, and bass Donald Bentvelsen, under conductor Nico Philipp Hovius with the Toonkunstkoor, Hilversum, and the Barokorkest Cappella Maria Barbara.
Saturday, 23rd November, 20:00, Muziekcentrum van de Omroep, Hilversum, the Netherlands
For tickets, please follow this link.