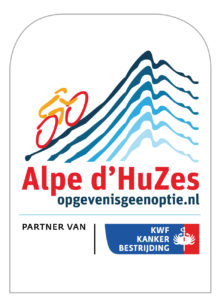 The Alpe d'Huez is a Dutch initiative in which people ascend the Alpe d'Heuz mountain in France six times, either by foot or by mountain bike. They have the motto "Never, ever quit."
In Emma's hometown of Leiden, the Netherlands, staff at the Leiden University Medical Centre are raising funds for the Alpe d'HuZes Dutch Cancer Foundation and participating in the climb. A concert has been arranged for 14th March in the hospital foyer. There, Emma will sing Rimsky-Korsakov's "Song of the Shepherd Lell" from his opera the Snow Maiden, arranged for mezzo-soprano, piano, and clarinet by Pamela Weston. Hein Putter will play the piano and John Macfarlane the clarinet.
Wednesday, 14th March, 17:00, Boerhaaveplein, LUMC, Leiden, the Netherlands.