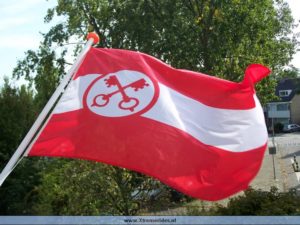 During the Eighty Years War, the city of Leiden was under siege from 1573 until 1574. Almosthalfthe town's population died of starvation or disease. During the night of 2nd October, 1574, the enemy troops retreated. The next morning, the relieving rebels or 'Sea Beggars' brought herring and white bread to the townsfolk.
Each year, a festival is held in Leiden to celebrate the liberation of the city. This year, Emma will sing during the remembrance service in the Pieterskerk. She will perform the 'Sanctus' from Gounod's "Messe solennelle de Sainte-Cécile" with the orchestra of the Dutch Royal Air Force (De Kapel van de Koninklijke Luchtmacht) and the Leidse Cantorij, with conductor Sergeant Major Remco van Viersen.
Wednesday, 3rd October, 10:00, Pieterskerk, Leiden, the Netherlands.