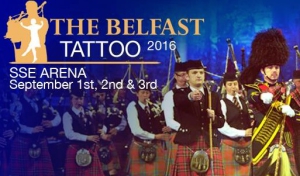 On 1st, 2nd and 3rd September, mezzo-soprano Emma Brown will appear as a guest soloist at the Belfast Tattoo at the SSE Arena, Belfast. She will sing "Going Home" and "I'm Dreaming of Home" to mark the Centenary of the Battle of the Somme.
The BBC will be recording the tattoo to broadcast highlights on a later date on BBC Northern Ireland.
Tickets are available here.