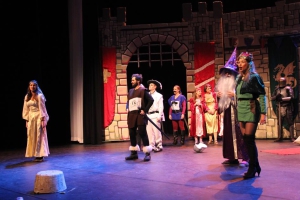 On 2nd, 3rd and 4th December, Emma Brown will perform as King Arthur in the annual expatriate pantomime at 'Theater aan het Spui' in The Hague, the Netherlands, organised by the Anglo-American Theatre Group. 
The pantomime was written by Michael Connelly and is directed by Kyle Buijs.
Tickets are available here.