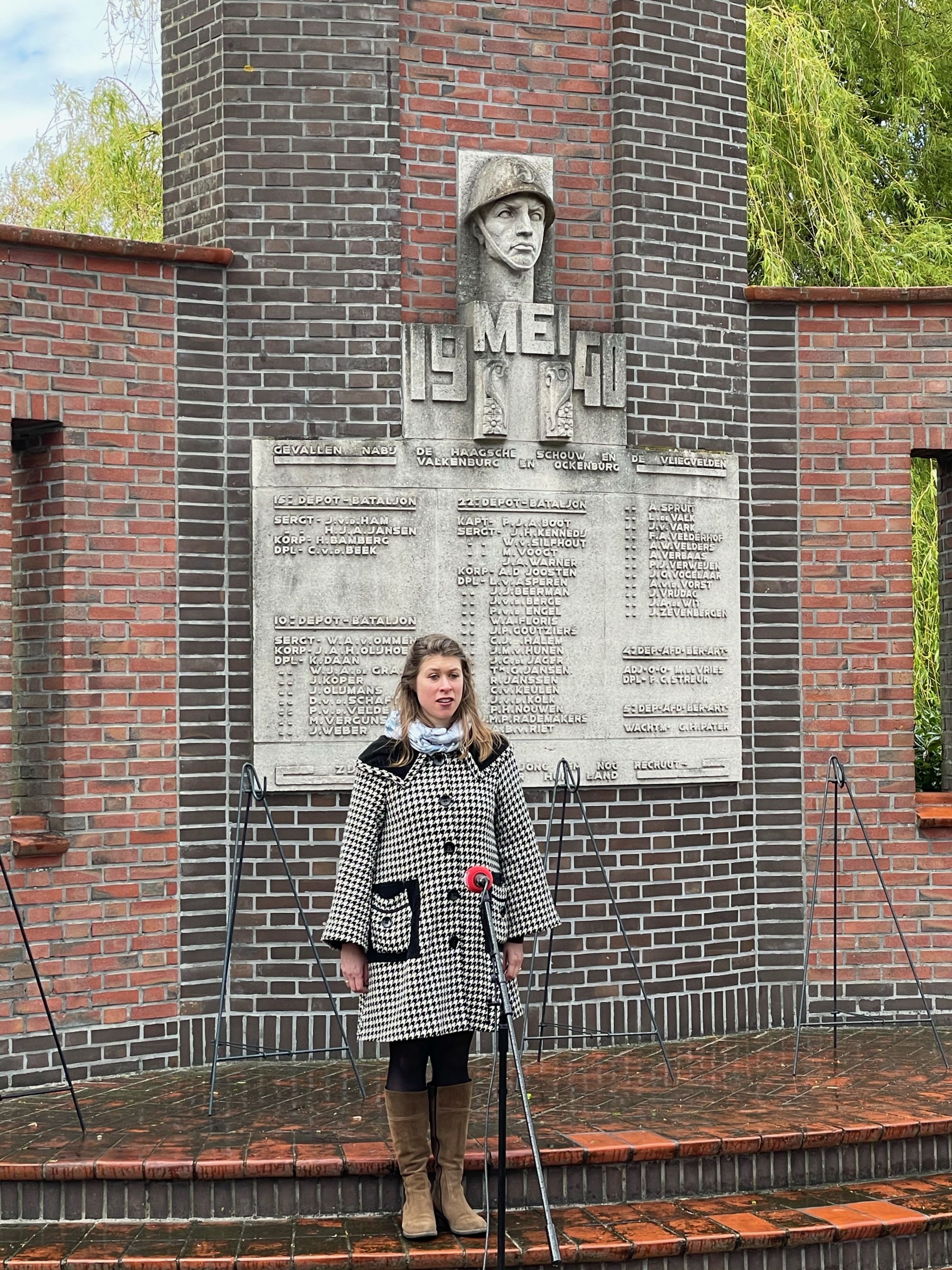 Singing at the Haagsche Schouw monument
Emma was honoured to sing for Dutch Remembrance Day, 4th May, in her home town of Leiden. She sang the Dutch national anthem, "Het Wilhemus" at the Haagsche Schouw and the Liberty Statue, and "Abide with Me" to end the day's ceremonies. It was a poignant day since it was the first year since the Second World War that no Second World War veteran was present.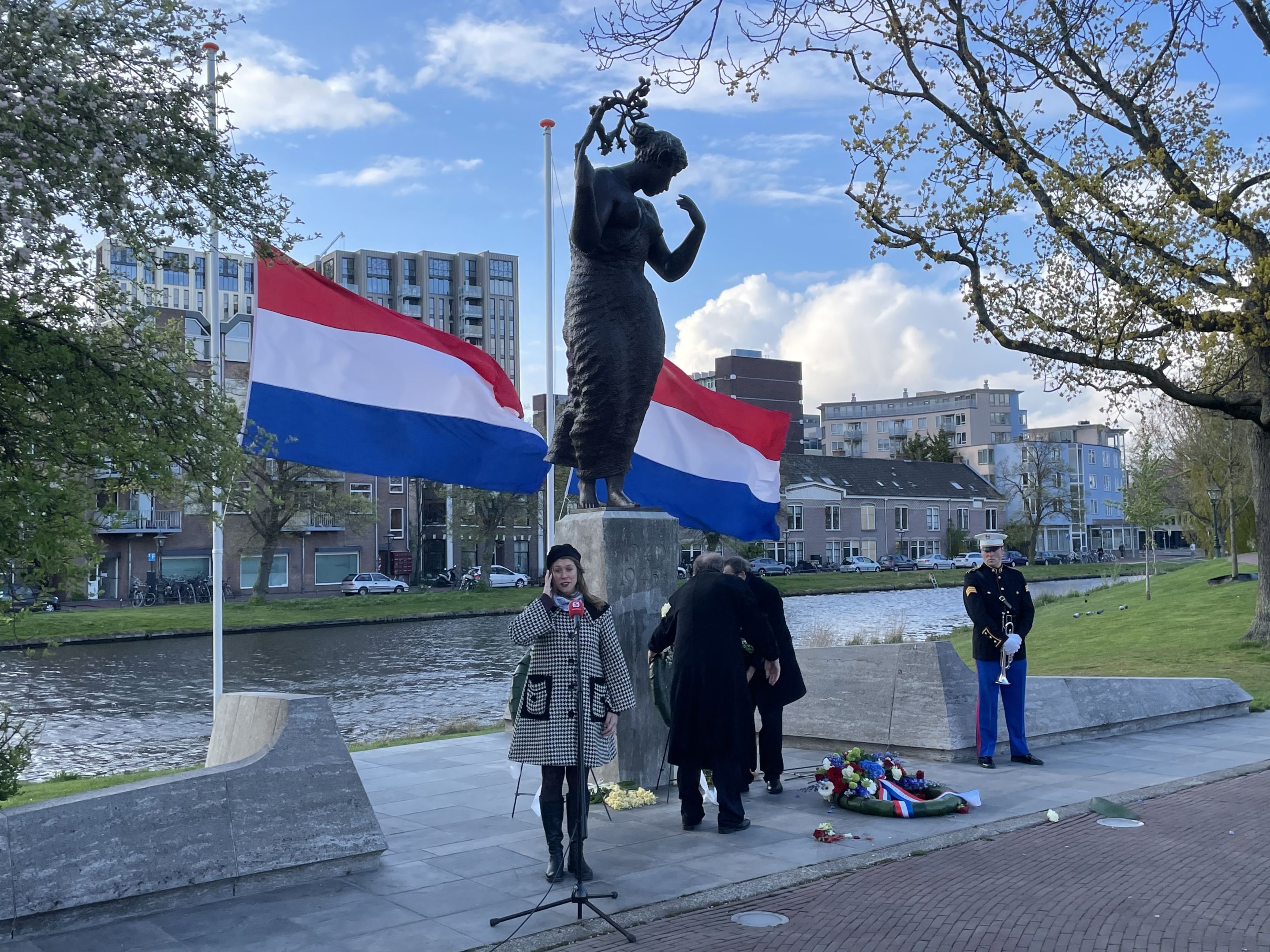 The ceremony at the Liberty statue in Leiden.