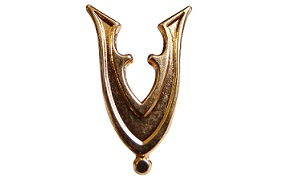 On 10th May, 2020, the Netherlands marks eighty years since the country was drawn into the Second World War.
Early in the morning on 10th May, 1940, Hitler's troops invaded the Netherlands. One of their goals was to capture The Hague, the seat of government. After an airborne attack, they managed to capture the three airports around the Hague: Ypenburg, Ockenburg, and Valkenburg. However, the Dutch launched a counter attack in Ypenburg and managed to recapture the airport, in spite of being heavily outnumbered and lacking in equipment.
In the Battle of Ypenburg, near the Hague, around one hundred Dutch soldiers were killed as they recaptured airport at Ypenburg from invading troops. Around one hundred Dutch soldiers died in the attempt, and the airport buildings were destroyed. This victory gave enough time for Queen Wilhelmina and Prince Bernhard, and senior members of the Dutch government, to escape to England.
The Battle of Ypenburg is commemorated every year on 10th May. Emma has been invited to sing at the ceremony, which will be broadcast on the Dutch television channel SBS6 on "Hart van Nederland."
The ceremony is held at the Ypenburg Monument, which has the inscription "Attacked but not defeated."
Sunday, 10th May, 14:00, live on SBS6 from the Ypenburg Monument in The Hague, the Netherlands.