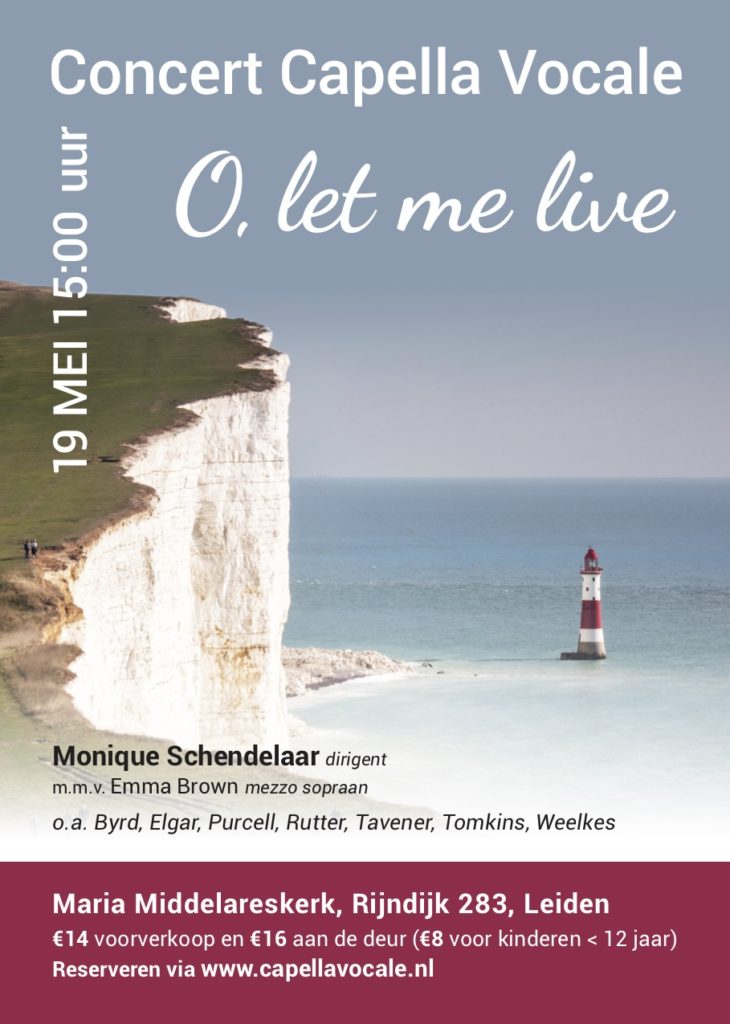 On Sunday, 19th May, Emma will sing as a guest soloist with Capella Vocale in a concert of sacred and secular music from the British Isles. Emma will perform plainsong from the Sarum Rite (the original chant of Salisbury Cathedral), English and Welsh folksongs, and Michael Head's "The Singer," an unaccompanied Art Song.
The choir will sing works by Byrd, Elgar, Rutter, Tavener, Tomkins and Weelkes, with conductor Monique Schendelaar.
Emma is delighted to be working with Capella Vocale again. In 2016, the choir commissioned Emma to compose music for Bart Moyaert's poem "Nu." The work was premièred on 8thOctober, 2016, to mark the choir's twenty year anniversary.
Sunday, 19th May, 15:00
Maria Middelareskerk, Leiden, the Netherlands
Tickets, costing €14, are available by emailing penningmeester@capellavocale.nl. If available, tickets will be sold before the concert for €16